Campaign Issues
RESPONSIBLE FINANCES:
Making taxpayer's money do the most good for the most people.
Cutting waste is essential, but trying to run the County on just the bare bones takes its toll - including lower quality services, inability to innovate, and staff burnout. I believe we need innovation and new approaches to the "business" of Goodhue County that will maximize the resources we have and what we can do with them.
1) Invest, not waste money
Refusal to spend money on anything strangles innovation
2) Low, realistic taxation, so we don't have insurmountable increases
3) Promote innovation and ways to bring in new money
The Port Authority, Small Business Development Center, Red Wing Ignite and the Southern Minnesota Initiative Foundation help young and novice entrepreneurs develop skills needed to bring a good idea to life and engineer it into a product or service
Promote entrepreneurship in middle school
RESPONSIVE DECISION-MAKING:
Recognizing there's always more than one way to look at things.
Healthy government requires engaged community members AND representatives listening to them. As our community becomes increasingly diverse, more perspectives need to come forward, be heard, and acknowledged.
1) Respectfully listen and acknowledge people's viewpoints
2) When people do reach out to make themselves heard, representative government is designed to stand with their constituents
3) Not allow personal opinion to get in the way of what's best for the community
4) Quantitatively weigh pros and cons of contested issues
Lack of a District 1 Commissioner means people are not represented
Failure to put the County landfill into the State's Closed Landfill Program puts the entire county at risk for millions of dollars in clean up costs.
INCLUSIVE COMMUNITY DEVELOPMENT:
Promoting an approach that includes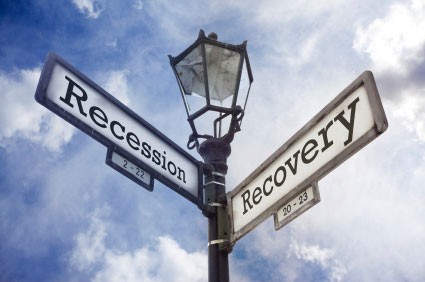 economic, social, environmental, and cultural development that benefits us all.
1. 60% of Red Wing residents make $40,000 or less
2. Local employers need employees and employees need housing
3. Zoning changes require investigation to avoid changing the dynamics of an area
4. Protection of our history, culture and environment are essential
5. Innovation is all about discovering ideas from a combination of perspectives
"The greatest upheaval in human life and economy will be in Artificial Intelligence (AI) over the next 15-20 years"
Kai-Fu Lee: Billionaire Venture Capitalist TED Talk 2018
It will create new jobs, yet it will also disrupt and make obsolete, up to 40% of current jobs.
IMPROVING COMMUNITY HEALTH:
Working to implement new ways to reduce violence, addiction, incarceration and suicide.
There are increasing numbers of people in the County who are struggling with these issues. It's time to look at why this is happening, find new ways to address complex problems, and focus strongly on prevention to break generational patterns of abuse, violence and poverty.
1) Child abuse, neglect and trauma are the single most preventable causes of mental illness and the single most common cause of drug and alcohol abuse (Adverse Childhood Experiences Study)
In 2018 there were 120 suicide attempts in Red Wing (Chief Pohlman/RWPD)
Drug violations have doubled in Red Wing since 2014 (RW 2040 Plan)
2) Support the Southeast Regional Crisis Center and Goodhue County's comprehensive list of mental health services and resources
3) Increase awareness of the physical effects of chronic stress and promote innovative ways to alleviate it
The Feldenkrais Project offers free on-line movement lessons to lower stress and reduce pain, promoting physical and emotional health
UNDERSTANDING THE FELDENKRAIS METHOD®:
A sophisticated and powerful learning approach, using movement and focused attention to raise awareness of limiting habits, to improve any human function.
1. Based on principles of physics, biomechanics, human development and an understanding of learning
2. Incorporates Neuroscience, Biology, Anatomy, Kinesiology, Martial Arts, Psychology, Physics, Engineering, and Meditation
3. Creates possibilities for new neural pathways and changes in lifelong patterns that limit movement and create pain or limitation (Neuroplasticity)
4. A self-learning method that reduces pain and improves physical functioning
a. Information: https://feldenkrais.com
b. Free lessons: https://feldenkraisproject.com